I don't have much on my mind right now. Actually, that's not true – I have tons on my mind right now, but the limited ability to express such things in words at this time. So instead of just posting another "Mr Clean" photoshop, I figured I would kill a few birds with one post.
Reminder: Ben Araiza is having the second annual "Perfect Day for a Cure" this Saturday night at Alice Cooper'stown. Show starts at 8. All proceeds go to the Lance Armstrong Foundation. Go here for more information, or contact me.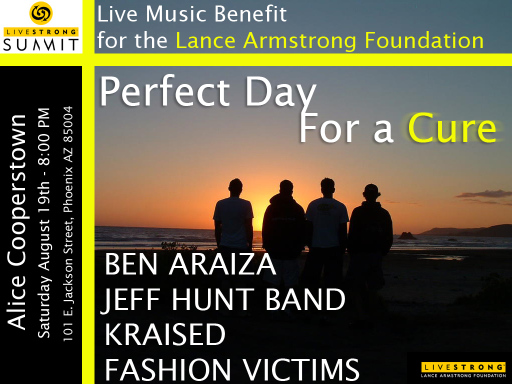 And (like this is an afterthought)… I made yet another Mr. Clean Photoshop. I have created a Mr. Clean page in the blog where you can see all of my Mr. Clean images. It is also linked in the left sidebar under "Miscellany". Enjoy them, for I know that I am having fun creating them. If you have any suggestions for other Mr. Cleans, let me know via comments.
Avast! (see, that's a hint about what the newest Mr. Clean image is…)
[tags]Mr. Clean, Ben Araiza, Music, Jack Sparrow[/tags]