Just giving my peeps a heads-up. The Ben Araiza band will be playing their second annual Perfect Day for a cure show this Saturday night, August 19th. For anyone who likes music, this is the show to be at. All proceeds for the Perfect Day for a Cure show go to the Lance Armstrong Foundation.
Ben Araiza is an up and coming talent who's music ranges from Rock to Pop to Pop Rocks and Coke. I have seen a lot of live shows, and it really doesn't get much better than the Ben Araiza band on stage.
So, come on out and hang out with some great people for a great cause.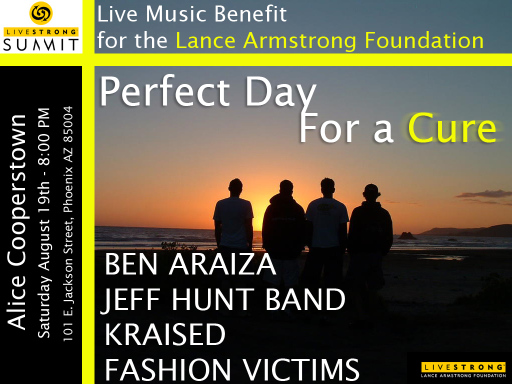 [tags]Music, Ben Araiza, Perfect Day for a Cure[/tags]